Matthew Cass, from specialist park and holiday home insurance broker Parksure, explains how you can cut the cost of your premium without compromising on quality…
We often get asked by clients who are new to the residential park home and leisure industry why it's more expensive to insure mobile homes and holiday lodges or static caravans than 'regular' bricksand- mortar homes.
There are several reasons, but it's mainly because your park home or leisure lodge is constructed out of marine plywood and not made of stone or brick, like a traditional property. If you live in a bricks-and-mortar or stone house then, if you have a big claim like escape of water, a flood or even a fire, it's normally very unlikely that your home will be written off. Yes, it'll cost you to repair it but it most probably won't be written off.
It can therefore be repaired, which is normally less expensive than rebuilding it and, obviously, an insurer will reflect this in the premium. However, if you live in a park home, or own a holiday lodge or static caravan, then it's more likely that it will be written off in a fire or a flood. We've even had a park home written off from escape of water and therefore it will have to be replaced, which is normally more expensive.
Yes, the sums insured for your bricks-andmortar home are likely to be more than the park home or holiday home but the premium you pay as a percentage of that figure will be lower because it is less of a risk to the insurer. The premium you pay for a bricks-and-mortar property may, therefore, be lower than the park home or holiday home you are buying.
Holiday lodges and static caravans present more of a risk to the Insurer so the premium is likely to be more.
Getting cover
The old adage 'you get what you pay for' is as valid to insurance as it is for anything else. I've lost count of the number of times I've had to explain that the cheapest insurance isn't always the best; in fact, far from it.
'Surely all insurance cover is the same, isn't it? So, it doesn't matter who you insure with. I always go with the cheapest and save money,' is normally the line. Or the old classic: 'I never claim so I go with the cheapest as it'll never happen to me.' I've dealt with far too many claims that should never have happened to believe that one!
As for the 'all insurance cover is the same' view, I explain that insurance is like your car's windscreen wipers. It doesn't matter how expensive your car is or what make and model it is, pretty soon it'll rain and then you'll need your windscreen wipers and then you'll realise just how good (or not) they are. And you may wish that you'd spent that little bit extra, making sure you had the best wipers for your car!
---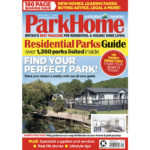 Read more in the Winter 2021 issue of Park Home & Holiday Caravan